We have faced delays in launching the online library as a result of switching to a more efficient combination of database and applications languages upon which to base our membership services. We are also waiting for SDGToolkit to complete a major upgrade of their prototype library to a faster multi-tenant system. We will be launching the library together with the SDGToolkit service during Q4 2019.
---
The Boolean Library
In the quest for managing an extension service to disseminate information and practical solutions through the application of decision analysis, the Boolean Library will deliver new releases of:
original reports on state of the art decision analysis theory and applications in support of sustainable development of agricultural technologies, production economy, environments and societies.
useful cloud-based analytical tools for teams working on development projects for sustainable agricultural production, environemntal and societies, programmes and policies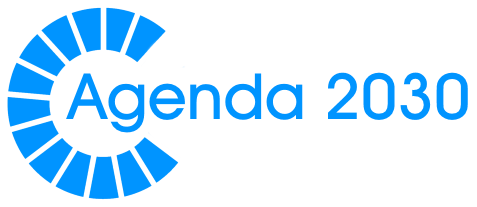 Focus
We place some emphasis on providing publications and analytical tools to support work contributing to AGENDA 2030 and advancing progress in the achievement of Sustainable Development Goals in low income countries.
The reports published by the Foundation are written by leading experts in the field of economic development and agricultural development. These reports are not reprints but represent recent findings on the current state of the art in decision analyis applied to economic development projects, programmes and policy designs, implementation and oversight.
The cloud-based analytical tools will be the complete SDGToolkit to be launched in Q3, 2019. SDGToolkit is a library of cloud-based analytical tools that provide the necessary due diligence and rigour in completing data preparation for project design in the context of Sustainable Development Goals. The main groups of tools cover the following domains:



Domains
Population impacts
Natural environment
Ecosystems
GIS data
Food, fibre & feedstocks
Food production, accessibility & consumption
Survival economics
Health related
Economic organizational elements analysis
Financial analysis
Time-based transitions
Innovation
Extension
Applied research
Optimization
Viable dimensions
Data reference models
Statistical analysis
SDG indicator reference
Evaluation criteria
The SDGToolkit is being added to on a weekly basis by SEEL-Systems Engineering Economics Lab, the Foundation's research and development unit that specialises in the design and development of cloud-based decision analysis tools and simulation models.



Information on SDGToolkit



The following titles outline some of the uses of SDGTools in supporting the quality of design, implementation and evaluation of Sustabable Development projects.

SDGToolkit for enhanced evaluations

SDGToolkit for project design

SDGToolkit and cost-benefit analysis

SDGToolkit and proposal evidence

SDGToolkit and project cost-effectiveness

SDGToolkit and project learning

SDGToolkit and funding

SDGToolkit and innovation

SDGToolkit and project selection

SDGToolkit and project fesibility

SDGToolkit and technology transfer

SDGToolkit and applied research

SDGToolkit and extension

At the moment there are 80 operational tools and about 10 new tools are intrioduced each month. By March 2020 the SDGToolkit should have around 180 operational tools. All tools are original designs by SEEL based on over 50 years of staff experience in this type of development work which started with the use of mainframe computers in the mid-1960s. SEEL was founded in 1983 and had been producing online analytical tools since 2002.
How to become a member of the Boolean Library
We will post the membership fees soon. Currently we are setting up convenient payment mechanisms which should be completed by Friday, 19th April, 2019.
In order to receive Boolean Library publications and make use of the cloud-based analytical tools, membership of the Library will be required. Membership is of two forms:
User
A user joins the library to receive the reports and make direct use of the analytical tools.
Sponsor
A sponsor pays for a sponsorship membership which makes the library services a available to a nominated individuals or groups in low income countries so that they can receive the publicatons and use the cloud-based analytical tools in their work. In these cases the documents and cloud-based tools carry the sponsorship acknowledgement on each item. The sponsorship acknowledgement appears on the publication cover page and on the guidelines and about pages of each cloud-based analytical tool.